Reagrio would like the Bidder to provide the price (USD) for the Hardware, Software and Services for design, refurbishment/construction, installation & commissioning, operations & maintenance (the Turnkey EPC contract).
The Price shall be +/-20%.
The price for the solution shall be provided in a Price Matrix and split into price elements according to the different process stages in Process Map.
The price for the Services shall be split into the different service elements (e.g. Design, Inst & Comm, Operations etc). A preliminary disbursement schedule to be included.
See Price matrix example below: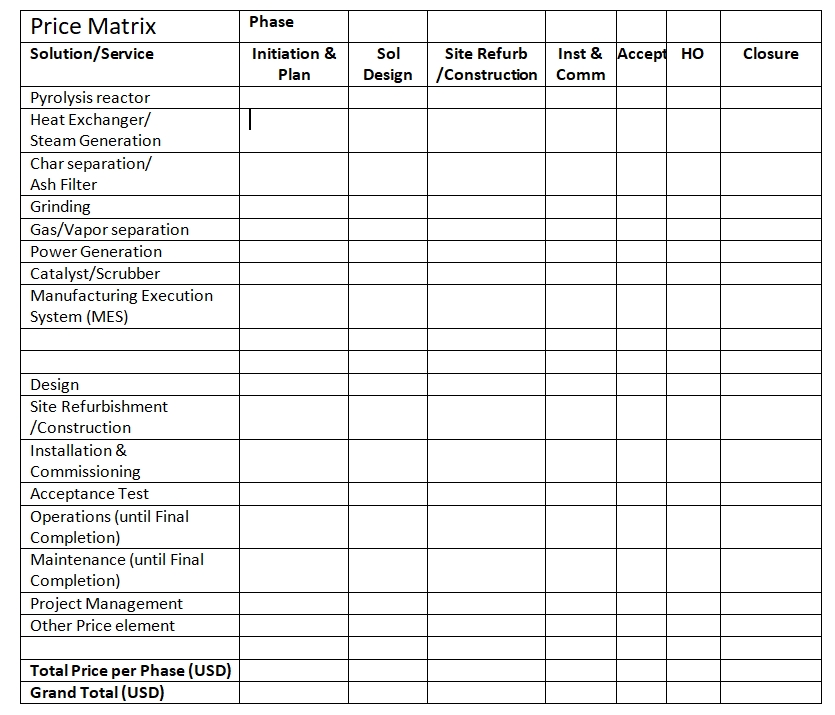 NOTE: Phases described in Exhibit 4 – Chapter 5.